About Us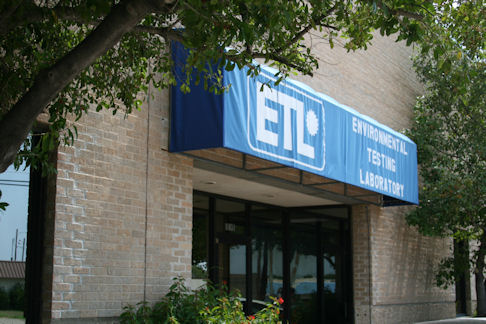 Since 1974, Environmental Testing Laboratory has provided our worldwide customers with quality product testing and consulting services. Our experienced, professional staff is responsive to your needs and can create the unique conditions you require. ETL has the diversity and capability for your testing requirements.

Government testing is one of our special skills. Environmental Testing Laboratory has been approved by many government agencies, and a local government DCASR representative monitors all government testing at our facility.

Our staff is the key to ETL's wide range of services. Skilled personnel with experience in all phases of environmental testing will consult with you, at your convenience, without obligation.

ETL's location, approximately 15 minutes from DFW Airport in Dallas, Texas, makes it easily accessible from anywhere in the country or the world.